Gordon Martz & Jane Marshall Martz
Gordon Martz is unrelated to Karl Martz. It is purely coincidental that both Martzes made ceramics in Indiana in the mid-twentieth century.
Gordon Martz and Jane Marshall (1929-2007) met while they were students at the New York State College of Ceramics at Alfred NY. In 1951, they joined the Marshall Studios in Veedersburg, Indiana, founded by Jane's grandmother Jesse in 1922, and operated by the family including Jane's father Nicholas Marshall and her mother Grace, originally to produce lampshades and woodwork. For the next 38 years, the Martzes at Marshall Studios designed and produced a wide variety of functional ceramic housewares including stoneware lamps, dishes, and tiles. The bodies of their ware were formed by slip-casting, ram pressing, or jiggering, and the pieces were hand decorated. Their work was recognized by a design award from the Museum of Modern Art in New York City, which also has some of their work in its permanent collection. For more history of the Martzes, please see
To see enlargements of the pages below from the 1974 Marshall Studios Catalog, click on the small images below. (Used with permission.)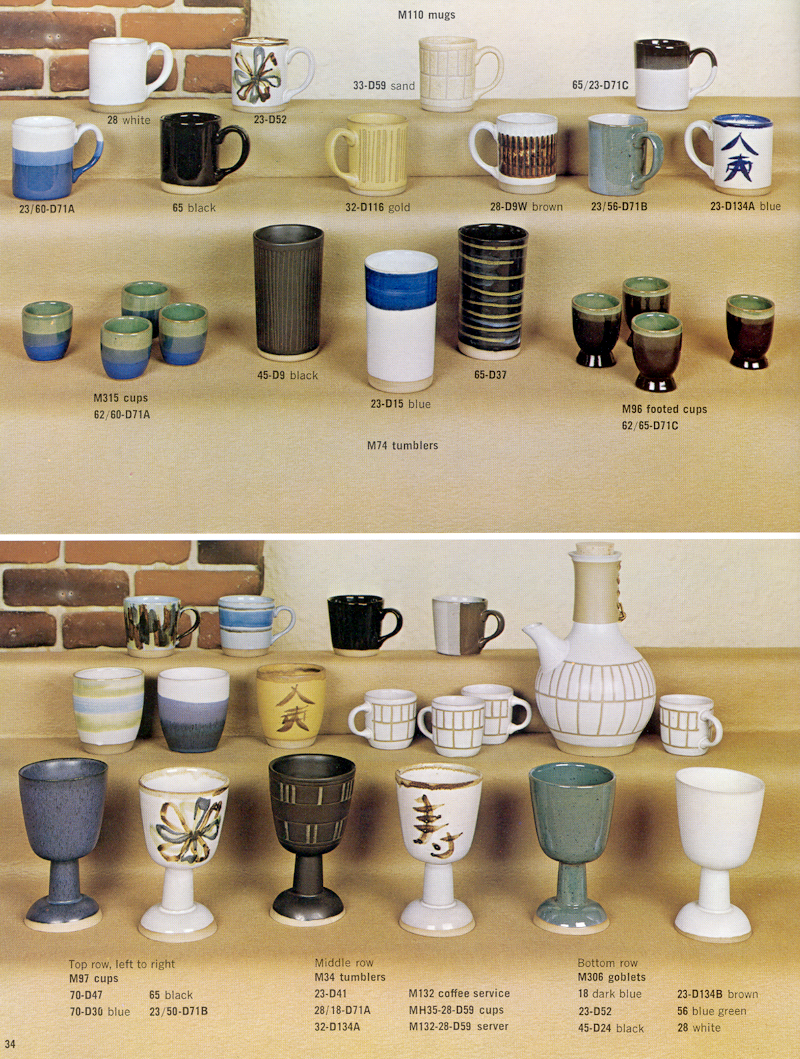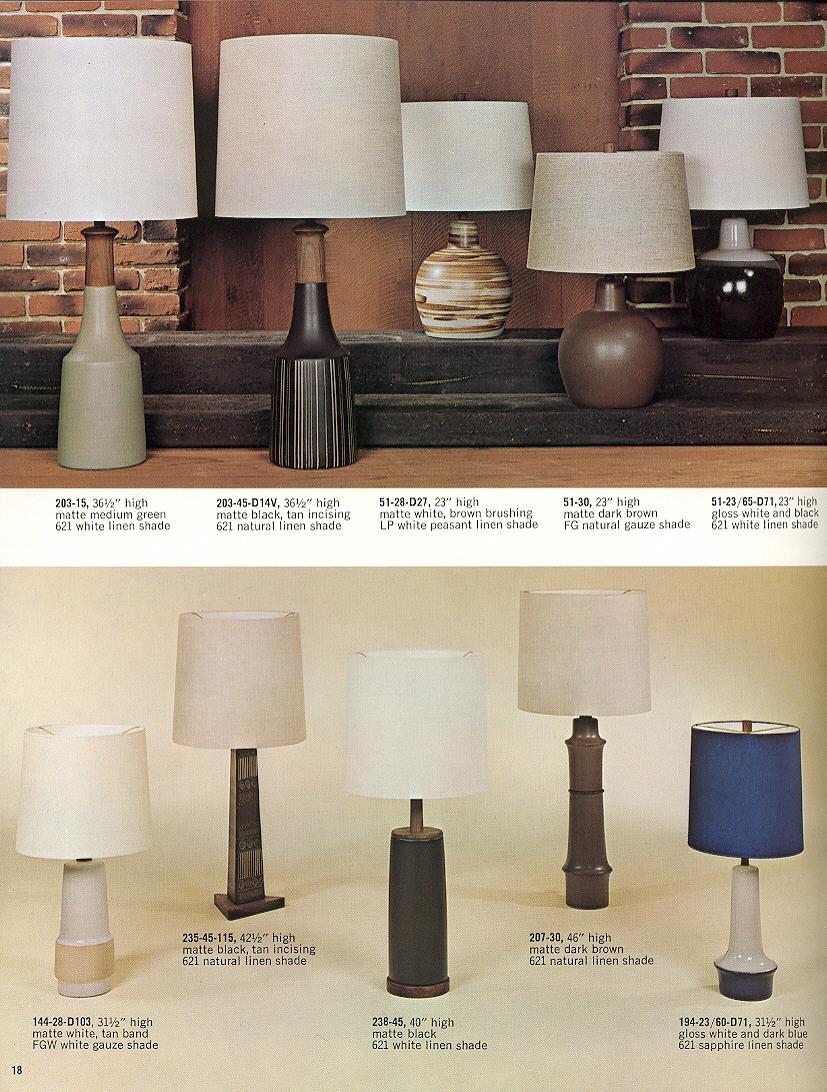 Marshall Studios works by Gordon and Jane Martz are frequently auctioned on EBay, including the recent examples below. Click on these images for larger images and photos of the signatures.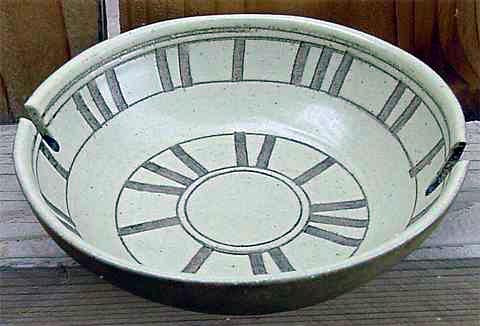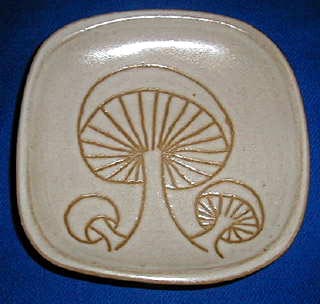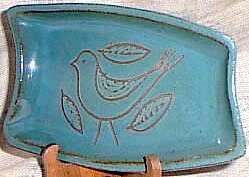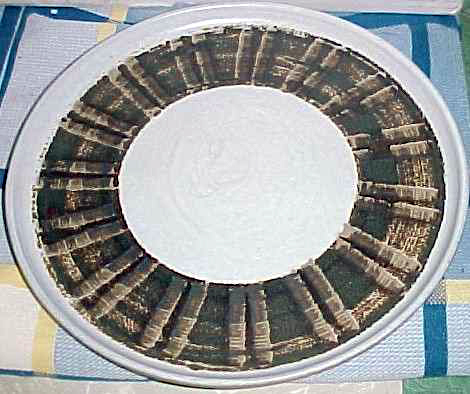 Signatures: Ceramic works by Gordon and Jane Martz are signed "Martz" in script or "MARTZ" in upper case printing, or "GLM". Production pieces typically also have a letter-number code. According to Jane, none of their works were ever signed "Martz Studio", a signature often used by Karl Martz and Becky Brown in the 1950's, but usually together with their circled KM cachet or overlapping BB to indicate which of them made the piece.
In 1989, the Martzes sold their interest in Marshall Studios, and moved to Arkansas, where they did studio ceramics. Here are some examples of their studio work (photographs provided by Jane Marshall Martz, used with permission).
by Gordon Martz: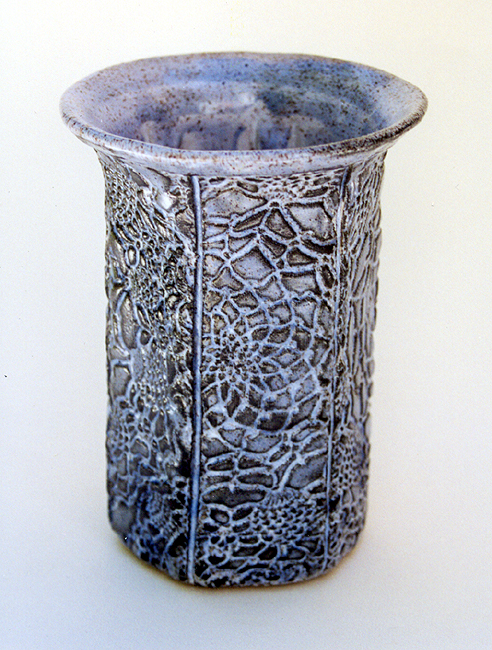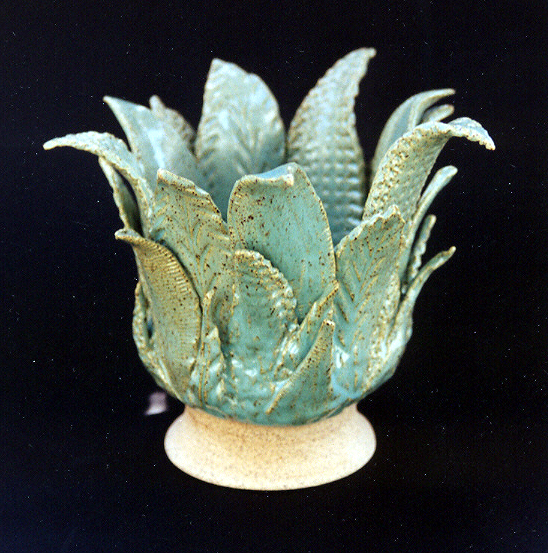 Images copyright © 2002 by Gordon and Jane Martz.
by Jane Marshall Martz: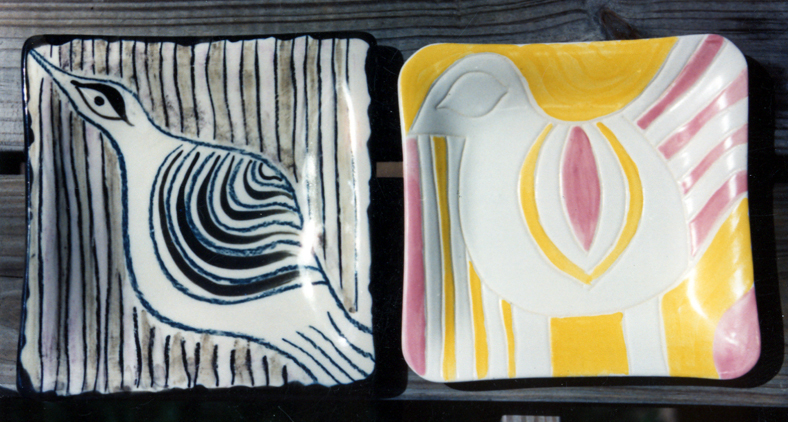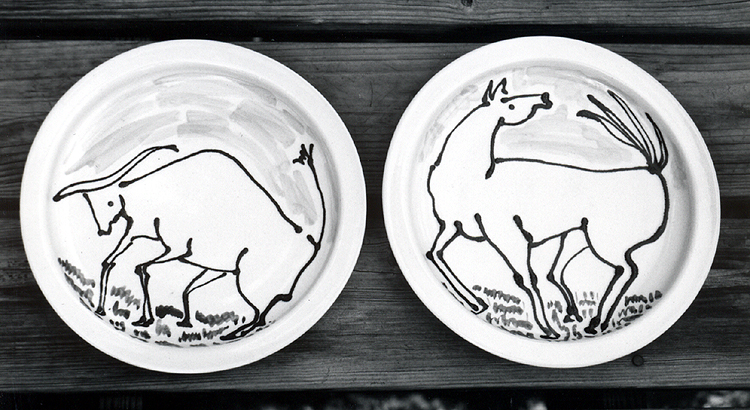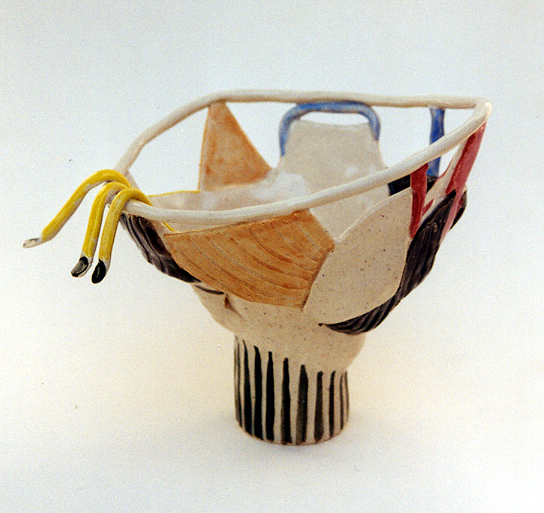 Images copyright © 2002 by Gordon and Jane Martz.
---
Sources:
"Gordon and Jane Martz, Marshall & Martz" by Thomas G. Turnquist, J. Am. Art Pottery Ass'n. 7(4, Nov-Dec):??, 1992.
Jane Marshall Martz, personal communication, 2002.
---
This page was created for MartzPots.Org. If you know of on-line resources concerning the art of Jane and Gordon Martz that should be linked here, please contact Eric Martz.