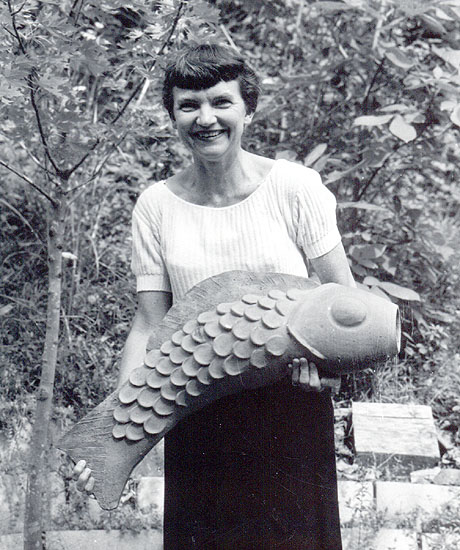 Fountain by Becky Brown, 1959, being held by herself.
Made for the house of the late Onya La Tour, which La Tour designed, where it was installed (on Browncliff, Bloomington Indiana).
Firing this large work was a challenge. The story of how it was solved is told in Stanley Lee's Four Lives of a Fish.