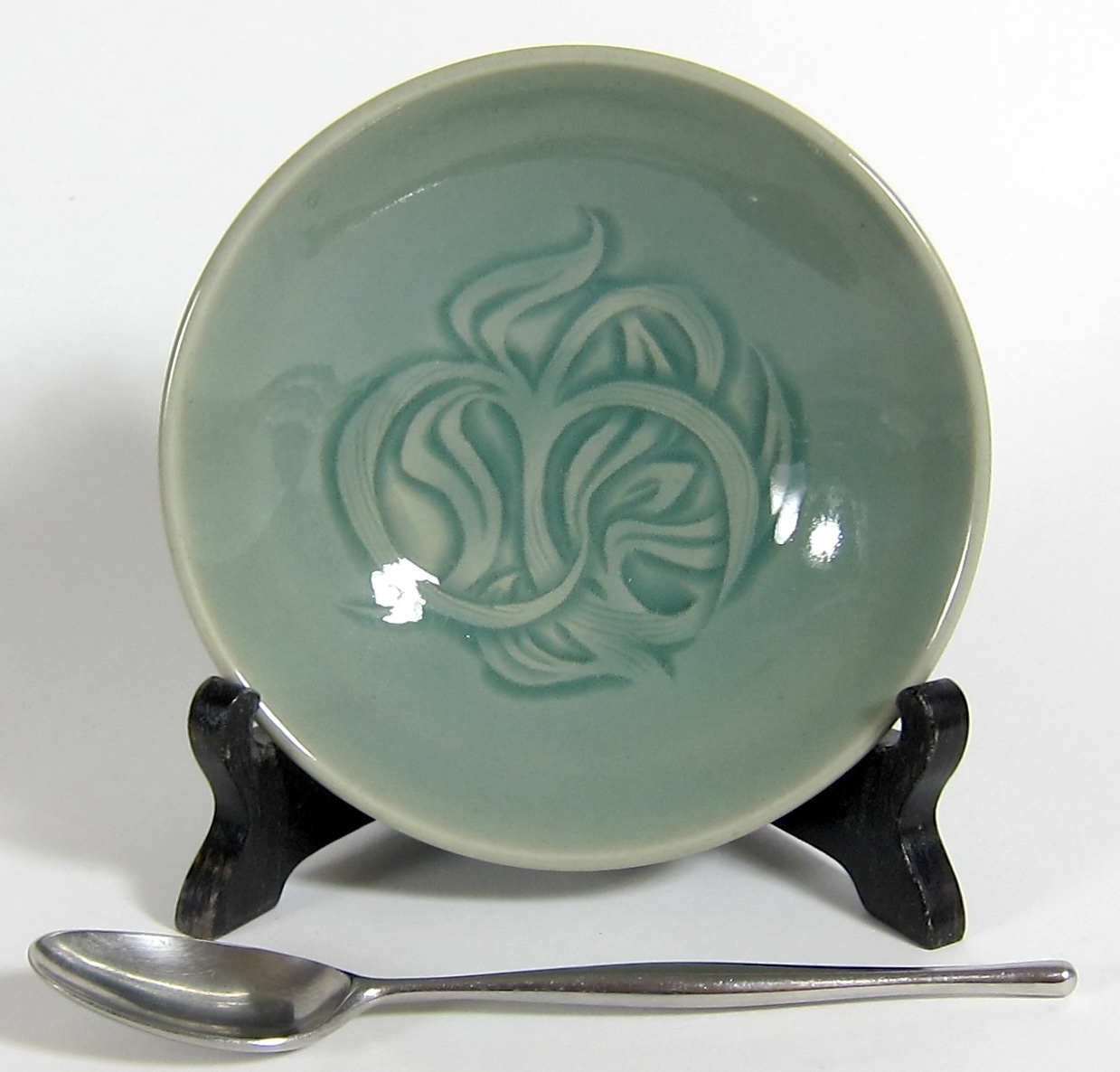 Porcelain bowl with carved design and celadon glaze by Karl Martz, 1975.

Karl carved into the soft greenware (unfired) body with a broken hacksaw blade.
The greenish colored glaze fills the carved depressions, darkening them.
"U/L" on the foot signifies that this was made at the University of Louisville, while Karl was Bingham Professor of the Humanities (see timeline and paper serial numbers).