The Pink House Showroom

Interior views of the Pink House:
Showroom
These views include about 80 pots.
(Frank Hohenberger photo)
See also Exterior Views
Pink House Showroom View 1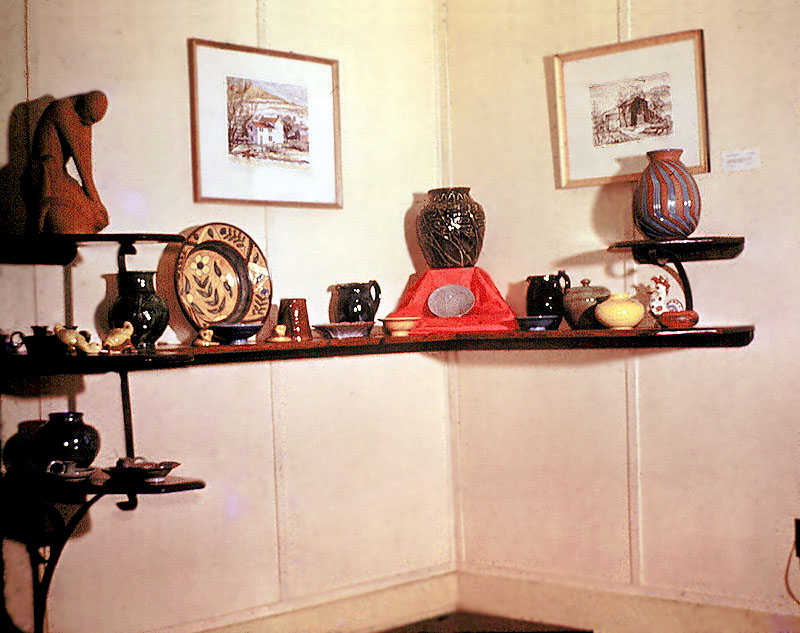 Karl and Becky's showroom in the Pink House, Nashville, Indiana. Karl and Becky lived and worked in the Pink House from June 1938 until 1942.
Framed graphics on the wall are also by Karl. The one at left is in the collection of noted author Joseph Hayes, who is also believed to own the human figure at the upper left, or one similar to it. Photographer unknown.