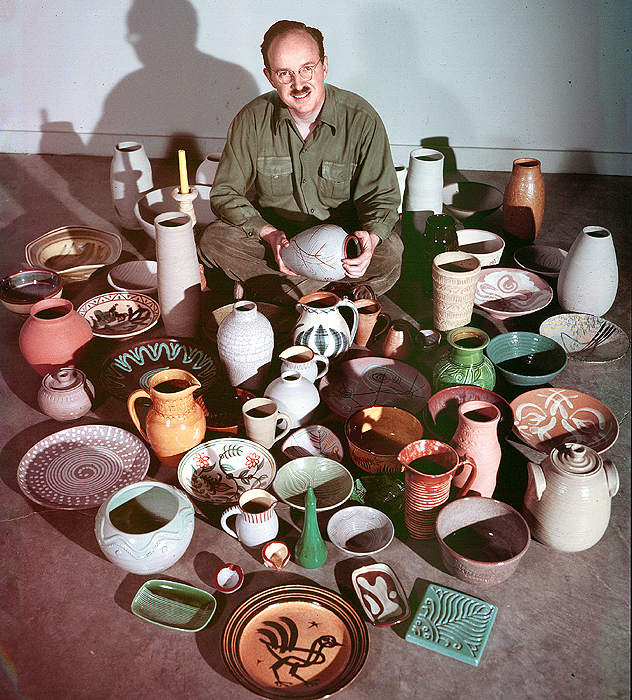 Karl Martz, 1951, with samples of seventeen years of his work.
Even larger version of the above photo.

The face in the above photo is artificially colored and pasted in from a black and white photo of the same scene, because Karl's expression was "caught off guard" in the only color photo of this session that I found.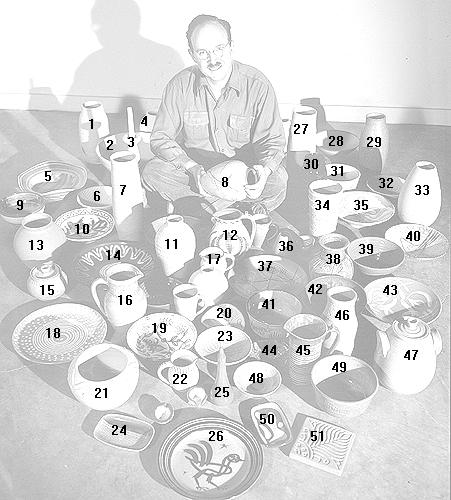 Click on a number for more information about the pot. If the number is not listed, no information is available. Numbers in parentheses are years.
5 (1940)
8 (1950)
10
11
14
19
26
34 (1951)
45 (1934)
50 (1950)