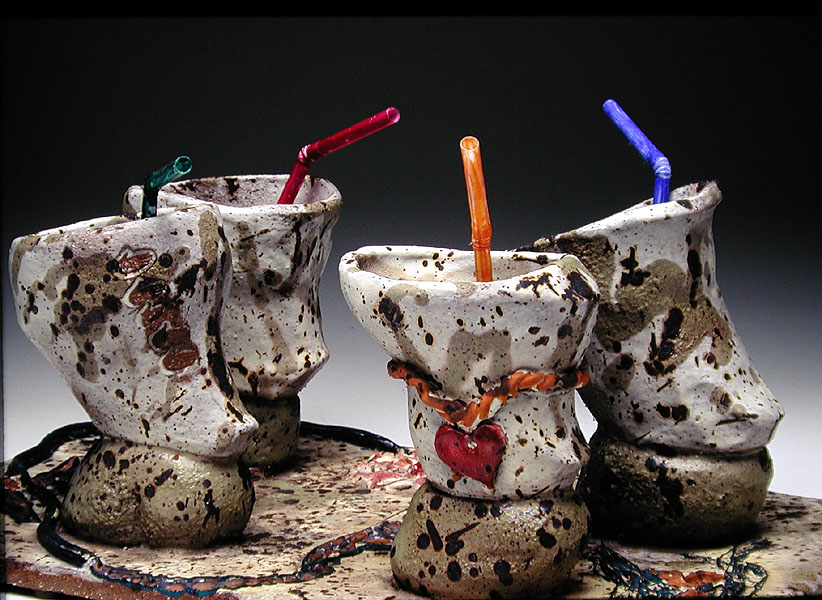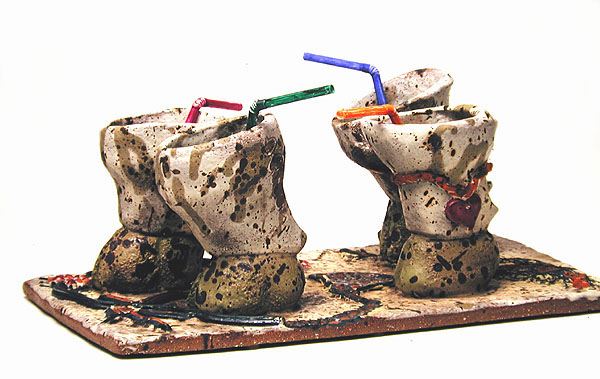 "Rhyton for Four Tipplers" (1979).
Ceramics with acrylic-painted plastic straws.
---
Left to right in photo below: Ronald Markman (painter and former faculty member of the Hope School of Fine Arts, Indiana University), Dean Fraser, Mrs. Markman, Rosemary Fraser (founder of The Gallery, Bloomington IN). Photo taken in Karl and Becky's living room in 1982.