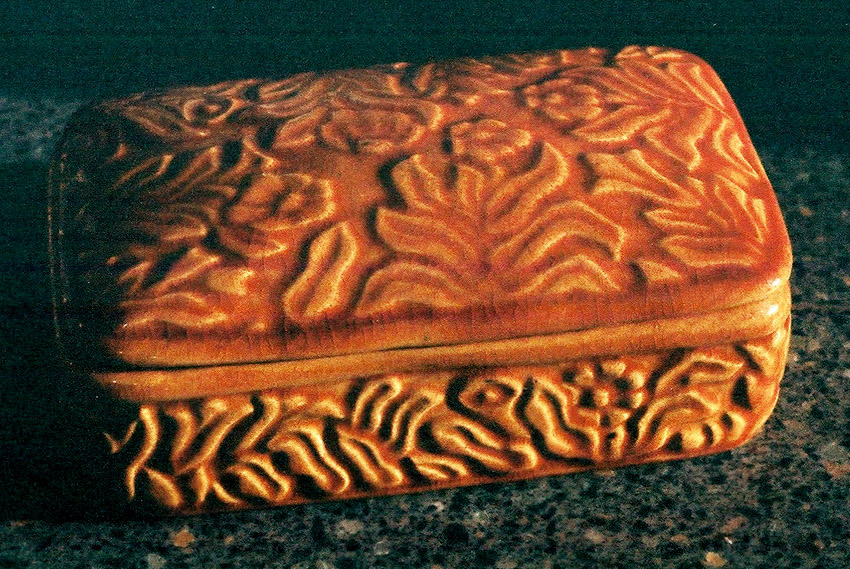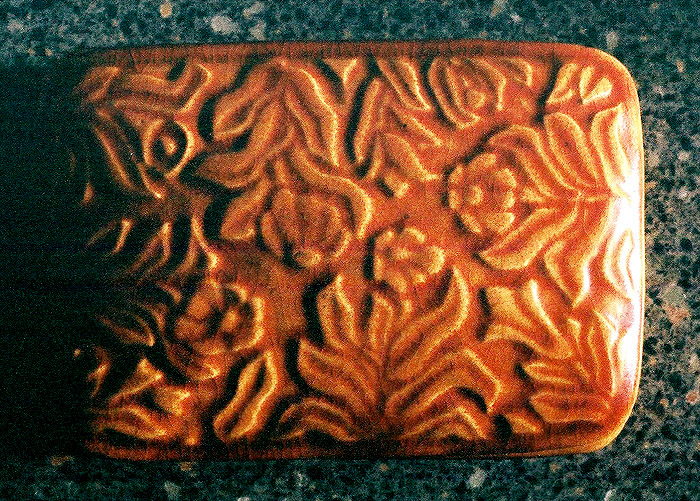 Molded box with lid by Karl Martz. 1940.
Approximately 6 inches wide. Karl made a series of these boxes with glazes of different colors. It is possible that Karl did not complete the full series of fifty indicated in the signature below. The highest number on a known example is 37. This box was originally in the collection of Mr. and Mrs. Scott Murphy.
This rich orange glaze depended upon uranium salts, making the pot radioactive.