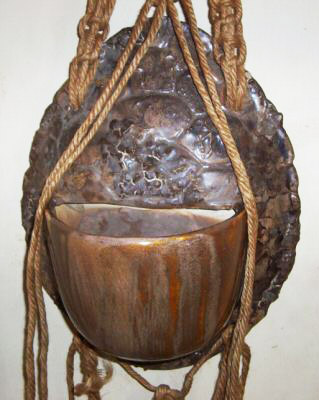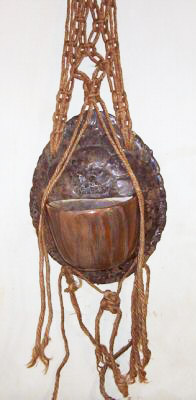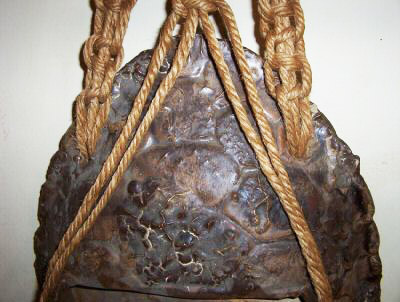 Macrame turtle shell pocket by Becky Brown (undated).
Ceramic piece is 15.5 inches (39 cm) top to bottom,
and 11.5 inches (29 cm) wide. The pocket is 6 inches (15 cm) deep.
Macrame is about 5 feet (1.5 meters) top to bottom.
This may be the only macrame/ceramic sculpture that Becky Brown made.

Sold November, 2007 on eBay for $500.
Photos by seller "ecelectic_bargains", used with permission.