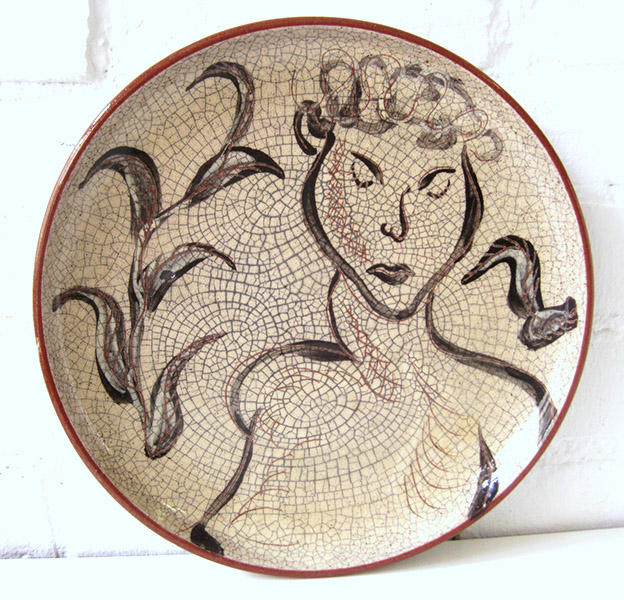 Plate by Becky Brown, 1952.
10.5 inches (27 cm) in diameter.
The crazing (cracks) in the glaze have been stained to make them more visible.
Price in 1952: $8.50, which is $80 in 2019 dollars.
Sold November, 2012 on eBay for $255.
Photos by sellers Scott and Amanda "furniturelounge", used with permission.