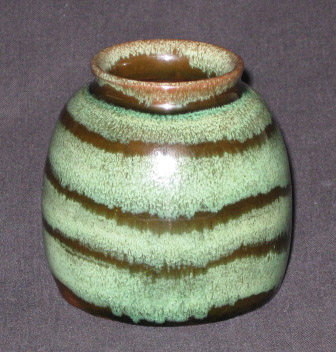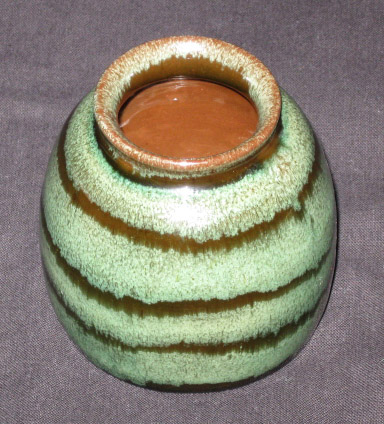 Vase by Becky Brown, 1950.
2 inches (5 cm) tall.
One of the first pieces Becky made after Karl and Becky built
the Martz Studio near Nashville, Indiana. Between 1942
and 1950, Becky did not have access to a ceramics studio.
See her Timeline.
Sold December, 2008 on eBay for $66.
Photos by seller "roundhome", used with permission.