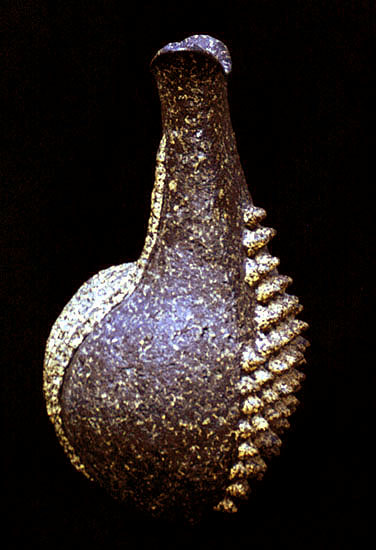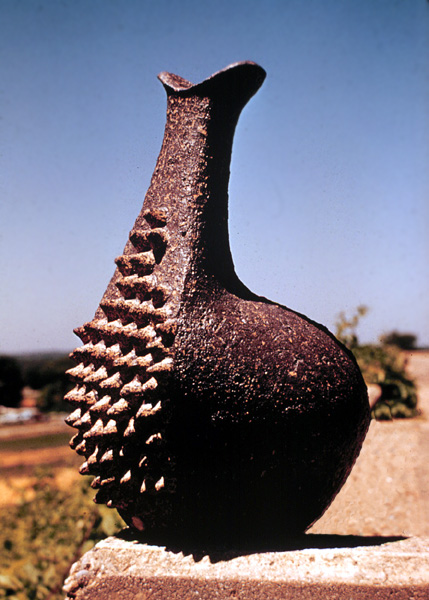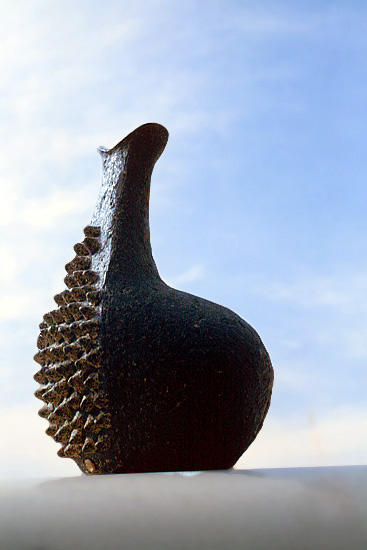 Unglazed handbuilt stoneware by Karl Martz, 1957.
16.5 inches tall (42 cm), cone 5.
Permanent collection of the Smithsonian Institution Museum of History and Technology, Washington DC.
A photograph of this work is in Ceramics by Glenn C. Nelson (Holt, Rinehart & Winston, 1960, p. 14). Shown in the XXth International Ceramics Exhibition, Syracuse Museum, New York and Metropolitan Museum, New York, 1958; in a one-artist show at the Univerisity of Nebraska, 1961; and in the first San Jose National Invitational Ceramic Exhibition, San Jose, California, 1963.

First two photographs thought to be by Karl, third by Eric Martz.