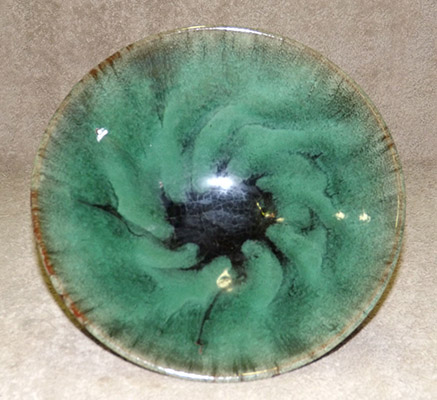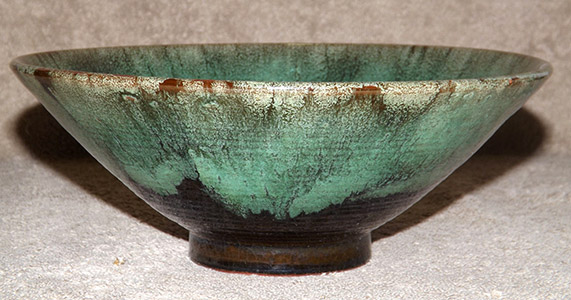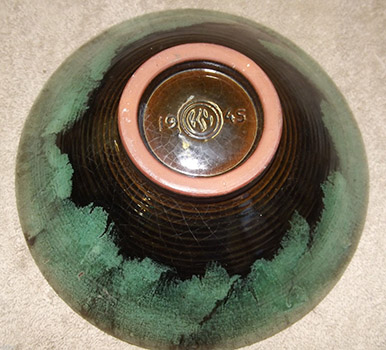 Green earthenware bowl by Karl Martz, 1945.



This must be one of the earliest pieces Karl made at Indiana University
when he began as an Instructor there in 1945.
He had no studio of his own until ca. 1950. Sold January, 2015 on eBay for $540.
Photos by eBay seller Patti "imatreasurepeddler", used with permission.