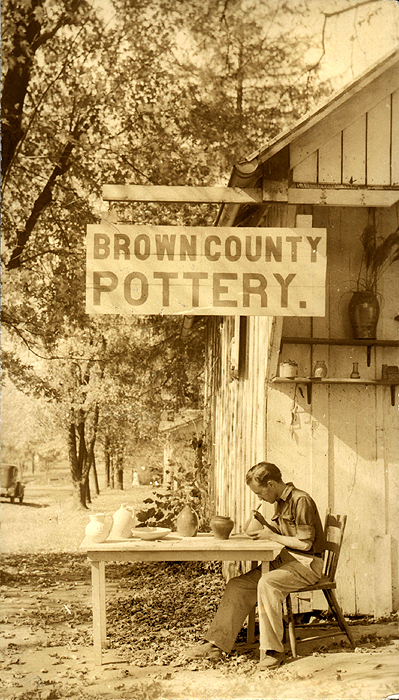 Karl Martz working at the Brown County Pottery, 1934.
Photographer unknown.
The location is believed to have been West Franklin Street in Nashville, Indiana, on the North side of the street between Van Buren St. and Honeysuckle Lane (see map). The view is thought to be looking west down the North side of West Franklin St. Behind the photographer to the right would be the Bartlett house. After a fire which burned the building shown (date?), the Brown County Pottery moved to a building one lot farther West, adjacent to Honeysuckle Lane. Beyond Honeysuckle Lane, in the distance and out of view behind the Pottery building was the residence of Allie Ferguson. The Ferguson House stands there in 2002. What appears to be a woman in white in the distance might be Allie Ferguson.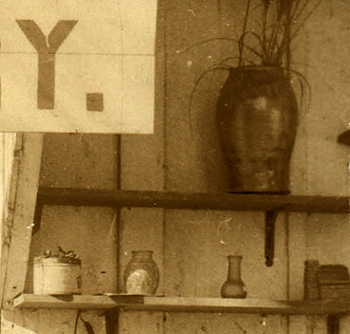 Above: Detail of Karl at work.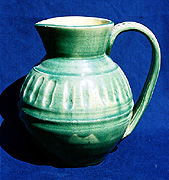 The pitcher at the far left on the table in the photo above is a green one that remains in the family collection. Karl appears to be carving in the piece he is holding. It looks similar to this gray carved vase. Whereabouts of the middle four pots are unknown.

Right: Detail of shelf on the front of the Pottery. The whereabouts of these pots are unknown.