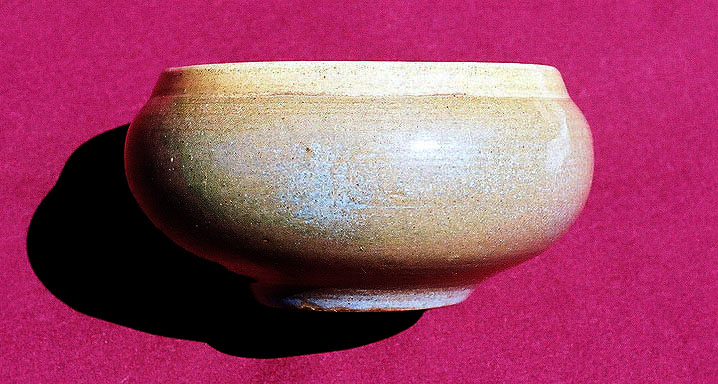 Bowl by Karl Martz, 1931.
This bowl is surmised to have been made at Ohio State University during the first summer that Karl studied ceramics.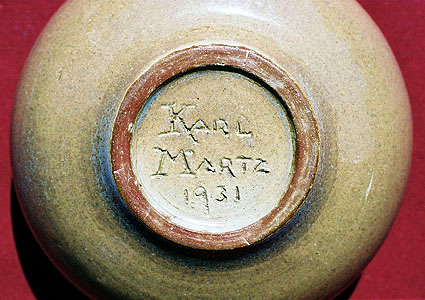 Below: Another very simple bowl from 1932.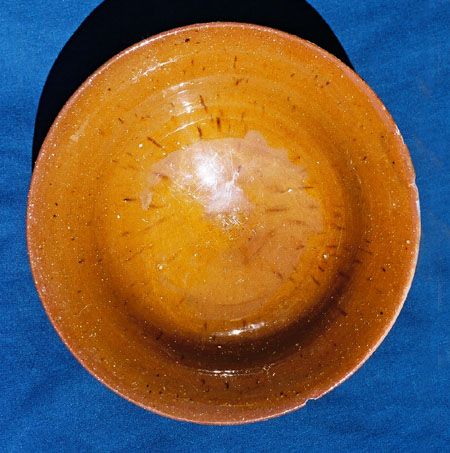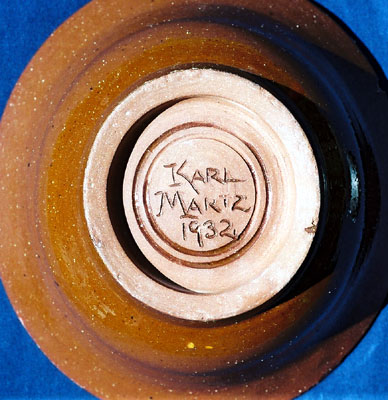 Below: A third very simple bowl. "KM 1932" was written on this bowl by Karl with a marker.